Commercial Elastic


Commercial Elastic


Commercial Elastic is made to order, however, stock is available
in many colors and sizes.

Fiber - cotton, nylon, polyester, spun/poly.

Widths - 1/4" to 5" wide in any solution dyed colors.

Mininum Quantity - 2,500 yards - unless in stock - please inquire.

Gloves
Goggles
Helmets
Luggage
Safety Glasses
Suspenders
Vests
Waistbands
Please inquire for stock!
Applications:
Product Details
Top Quality Webbing Produced with Family Pride!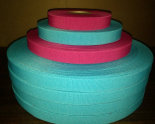 K & W Webbing Co., Inc.
403 Roosevelt Avenue - Central Falls, RI 02863
Contact: Tel 401-725-4441 - Fax 401-725-3483 - Sales Email: kwwsales @aol.com
© Copyright: K & W Webbing Co., Inc.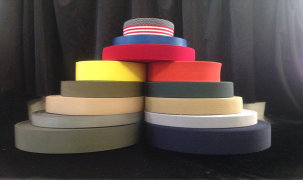 MADE IN USA